Get the Right Employee Scheduling Software for Your Business
Top 5 Free Employee Scheduling Software for 2021
1) Snap Schedule 365
From scheduling to employee self-service, Snap Schedule 365 gives you 24/7 access to innovative features that save time, reduce labor costs, improve productivity and promote employees' work-life balance. Swipe, tap, or click. Snap Schedule 365's modern UI lets schedulers and managers easily manage their workforce anywhere and anytime, on any device. Its powerful features cover every aspect of modern day workforce management. Available 24/7 and accessible to employees whether at work or at home, Snap Schedule 365's self-service features cut scheduling and administrative time by making employees more pro-active in the process.
2) When I Work
When I Work makes it easy for businesses to schedule and communicate with their hourly employees. It does more than just save you time on scheduling. It also helps you improve communication, eliminate excuses, boost accountability among your staff, track time and attendance, and grow your business. When I Work pricing starts at $1.50 per month, per user. There is a free version for up to 75 employees.
3) Homebase
Restaurants and retail stores that need scheduling and timekeeping for one location can get Homebase for free. Employees can always get their up-to-date work schedule via text and email. Homebase automatically reminds employees of upcoming shifts and allows you to manage shifts trades and covers on the fly. Managers can easily track employee availability, time-off requests, and approvals in the Homebase work schedule app.

4) OpenSimSim
Hospitality businesses and restaurants can schedule faster, reduce labor costs, communicate better, stay labor compliant with OpenSimSim. Create daily or weekly schedules. Track labor costs to check you're staying under budget. Post open shifts if you need extra help. The basic plan is free and it can be used for 1 location, 1 department, 10 scheduled workers.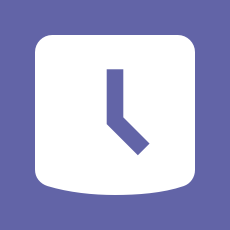 5) Shifts in Microsoft Teams
If you already enrolled in a Microsoft Office 365 plan that includes Microsoft Teams, you can use the scheduling management tool in Microsoft Teams called Shifts. This scheduling management tool will help you create, update, and manage schedules for your team even when on the run. Shifts provides a platform to enhance communications and collaboration with fellow team members and management.
Benefits of Employee Scheduling Software
If you are scheduling employee manually or using an Excel spreadsheet, you are doing a lot more work, making more mistakes, and wasting a lot of time on the little things. The worst thing about this grueling task is that, no matter how hard you try, something will always come up. People call in sick or need time off for personal reasons. When that happens, you need to start all over again. But before you go manually tweaking employee's work schedules, you should consider trying employee scheduling software.
Creating effective work schedule can be challenging and an error in this process can result in under/over staffing, double-scheduling, unnecessary overtime, increasing absenteeism, frequent hiring of last minute workers, difficulty filling open shifts, and non-compliance with union/labor rules. The right employee scheduling software can automate the scheduling process, juggle all of those little tasks for you, leaving you and your team free to get real work done. There are many different types of employee scheduling software packages you can use, including mobile apps and web-based software-as-a-service (SaaS) that can be accessed from just about anywhere over the Internet.
Implementing the right employee scheduling system can have numerous benefits for managers and employees. Below are just a few of the benefits you will notice once you start using some sort of employee scheduling software. Not every type of scheduling software will give you all the listed benefits so always try out the software to make sure that it meets your exact needs.
Drastically cut down employee scheduling time
Make planning, filling, and covering shifts fast and reliable
Scheduling the right people, with the right skills, in the right place, at the right time
Allowing employee to access their schedules 24/7 via the Internet
Timely receiving schedule changes and notifications
Foster collaboration and transparency among schedulers, managers, and employees.
Empowering employees with self-scheduling, more say into when and where they work shifts, the ability to swap shifts, faster responses to their time-off requests, and fair overtime/call-out
Control labor costs, reduce unnecessary overtime
Paid time off (PTO), time and attendance management, and payroll integration
Plan and execute employee schedules that comply with labor laws, collective agreements, and employee contracts
Reduce grievances by enforcing call-out rules and equalizing overtime opportunities— bringing transparency to the process and improving employee productivity and work-life balance
FAQ's
What is an employee shift schedule?
A shift is the time period an employee is expected to be on the job and working. The most common shifts are Day, Evening, and Night shifts. Full-time shifts are normally defined to be eight hours, part-time shifts are anything less than eight hours. An employee's shift schedule may be a set schedule with predetermined hours and days, in which case the employee knows exactly when they will be working each week. Flexible shift schedules allow employees to vary their shifts arrival and departure and sometimes even choose the days that they work.
What is shift work?
Shift work is an employment practice of regularly schedule work outside of the typical 7-to 8 hour shift in normal daylight hours to increase production or to provide services around the clock. Shift workers might work in the evening, in the middle of the night, overtime or extra-long workdays. Common shift work operations include compressed work weeks (usually involve three to four days of 10 to 12 hour shifts), rotating or variable shifts of different lengths, and permanent day, swing or night shifts. Rotating or variable shifts are the most common type of shift work and they are the most time consuming to schedule when done by hand. Many shift workers like police officers and firefighters "rotate" around the clock, which involves changing work times from day to evening, or day to night. This might happen at different times of the week or at different times of the month. Other workers like waiters and security guards might have a "permanent" shift and only work at night or in the evenings.
How do you do employee scheduling?
Employee scheduling is a time consuming – but essential task – performed by organizations in varied industries like health care, retail, travel & transportation, hospitality, security, defense, government and utilities. The goal of employee scheduling is to match the number of available employees with the manpower demand that exists in a given time period. Having too many employees than needed reduces operating margins and having too few employees adversely affects output or customer service levels.

Scheduling starts with an assessment of work load and staffing requirements (i.e. the number of employees needed) for the planning period, personnel availability and preference, and other constraints. A set of employees are then assigned to each schedule slot such that the employees are working when they are most needed, while ensuring that staffing requirements and certain constraints are maintained. The roster of employee assignments to each slot (i.e. work schedule) is published for employees to know in advance when and where they will be working. Work schedules can and do change, but most of the work is done far in advance keeping last minute changes to a minimum. As changes and absence (un-planned vacation, sick leave, time-off, etc.) are collected, adjustments to the schedule are made and affected employees are notified. This process is repeated for the next scheduling cycle.
What are some of the basic employee scheduling software features?
Because businesses in various industries operate and schedule their employees differently, software vendors offer a variety of scheduling tools with an assortment of features. Beside schedule creation and management, cloud-based scheduling software incorporates advanced scheduling features, employee self-service, data reporting, and integration with other programs and analytics tools. Below are some of the notable features:
• Schedule creation and management: This group of features helps speed up the scheduling process, eliminates scheduling conflicts by considering all relevant factors such as employee skills, preferences, budget, break and rest time, and others.
• Employee information management: Maintain comprehensive information on each employee, available shifts, job locations, time off requests, etc. that will be used in the scheduling process.
• Shift management: Manage different types of shifts and rotations, create/open shifts and contact employees to fill those openings, allow employee to bid on open shifts, trade/swap shifts, and assign the tasks to be performed.
• Time, attendance, and absence management: In addition to managing time off request, some employee scheduling tools incorporate clock in/out and attendance tracking for payroll purpose. A clod-based, self-service scheduling solution can provide employees a platform for requesting time off with management review and approval.
• Scheduling effectiveness and compliance tracking: Track and warn on scheduling conflicts, unnecessary overtime and rule violation, break and minimum rest time compliance. This helps companies avoid grievances and ensure compliance to collective bargaining agreements, HR policies, labor and working time regulations.
• Reporting and analysis: Provide comprehensive reports to analyze scheduling data; prepare records for day-to-day management and planning; and track agent activities, work assignments, labor costs, coverage, and time-offs.